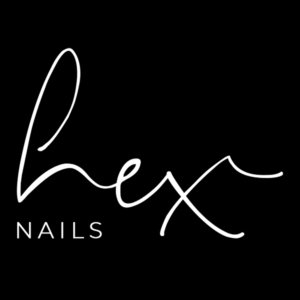 A B O U T
Creating out of the eclectic Junkyard Creative Studios in the heart of Newcastle City Centre, we provide an exceptional standard of specialist nail services using the most recognised global brands in the industry.  With a passion and a personalised approach to nails, an extensive collection of genuine Swarovski crystals, glitters, pigments and over 200 gel colours to choose from, you can be sure to leave with nails as unique as you are.
All services are provided by a fully qualified and insured nail technician in a LGBTQIA+ friendly safe space.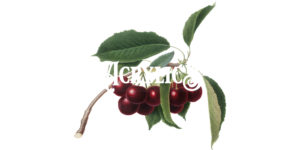 Custom form fitted extensions created using CJP Acrylic and MMA free monomer to look like gorgeous natural perfection.
Jazz up your sets with genuine Swarovski crystals or go understated glam with some hand painted nail art.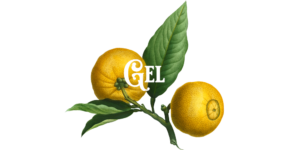 Vegan Friendly Luxury Gels that leave you with that magazine perfect finish every single time and with over 200 colours to mix and match, you'll be spoilt for choice.
Personalise your look to match an occasion outfit or go with the latest in fashion trends.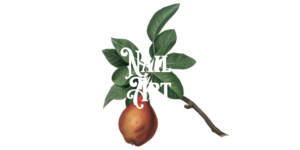 3D sculpted acrylic flowers, encapsulated elements and gel. An obscenely extensive collection of glitters, chrome, pigments, studs, foils, genuine Swarovski crystals and hand painted nail art offered.
The possibilities are literally endless.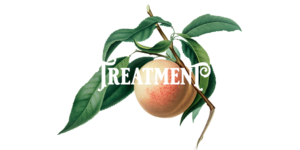 Natural nail health is at the top of our list. Using only the best in the industry to give you immediate results, our IBX Treatments will have your natural nails healthy and strong.
Great under enhancements or for bare nails.
All services are carried out in a private studio located in The Junkyard Creative Studios, the premises are dog friendly and dogs will on occasion be present.  
R E V I E W S
A small selection of the over 200 verified five star Treatwell reviews.
Having changed booking systems, the reviews are no longer available on Treatwell but are still available to view on Instagram highlights.
Nails are perfect for a special occasion, Hilda the nail technician is friendly and knows her stuff, I felt in very safe hands
Brilliant as always – wouldn't go to anyone else ??
Hilda is so talented, she totally got what I wanted for my manicure. The nail art is so detailed and looks amazing. I would recommend Hilda to anyone!
New favourite nail place!
Hex nails is brilliant really clean and hilda is exceptional and does excellent work everytime
Never a dull appointment, such a friendly place and couldn't fault Hilda in how she does my nails, they always look flawless!
I absolutely love my nails, I've never seen so much concentration and passion as Hilda puts into her work. She is fantastic and I wouldn't go anywhere else! Perfect nails, perfect conversation and amazing value for money!
Amazing! You never feel pushed out for the next client. She does an amazing job. I won't go anywhere else now x
Absolutely in love with my nails! It was obvious I was in the hands (and nails) of a professional who was very knowledgable and went the extra mile during my manicure. It was a relaxing experience and I'm thrilled with the results. Definitely will be making Hex my regular nail spot.
Hilda does a great job of my nails. She spends a lot of time getting them just right and always tells me to message her if I have any problems or need an emergency repair. She's really friendly which means it always feels like proper "me time" whenever I go in. I can't recommend her highly enough
Loved my nails, Hilda was so friendly and made it a very enjoyable experience. Would definitely go back, such good value for money. Already booked by next appointment, could not recommend enough!
Obsessed as always with my nails! Such chill friendly vibes. Couldn't recommend more!
Hilda was so lovely and very knowledgeable. She took great care over my nails! One of the best places I've had my nails done. Definitely recommend!
Brilliant, can't recommend Hilda enough, always knows what I want and does a fantastic job. Hex is spotlessly clean and really relaxed atmosphere, where you can chat with Hilda, always feel confident going to see her.
Amazing manicure and nail art by Hilda, she is an absolute perfectionist and every one of her recommendations for colour was spot on. Thank you Hilda – will 100% be back
She is badass always amazing
Wish I could give more than 5 stars, Hilda is professional and friendly and really knows her stuff! She mixed the perfect colour for me to match my outfit. It was great to feel pampered for an hour or so, I'd definitely recommend Hex nails to anyone looking for a perfect manicure!
Literally would not go anywhere else. always a good laugh when I come here and my nails always look stunning after each appointment!
First time getting acrylics and Hilda was very warm and professional. She walked me through every step giving tips and advice and made the process fun and comfortable. I'm super happy with the finished design and already have my next appointment booked.
Once again,(as it has happened before), Hilda has virtually sorted my nails. A couple more treatments and I will have lush nails again! She is fab at her job and also has a mind of useful and helpful information. Well worth climbing the many stairs to find her at the top.
Hilda is a true professional. Her creative and thorough approach to her job makes for a great experience, my nails have never looked better! I highly recommend this salon.
Hilda is the best nail technician ever. The gels are much higher quality than the standard bottle – stronger and more pigmented, and because Hilda applies it with a separate brush rather than the bottle brush, she is much more precise. Never going anywhere else for nails!
As amazing as always! Love getting to go see Hilda and my nails are always absolutely perfect
I'm guilty of not leaving reviews and I really should because Hilda is unreal! I go every 4 weeks without fail. Her work is immaculate and I love my nails because of her. If you can get an appointment, do! You won't regret it!
So I told Hilda I'd never reviewed her bc I can't quite summarise her. But I'm going to try. She gives me the most amazing nails and I'm always getting compliments on them. She is uplifting, hilarious and supportive. My favourite thing however is how mean she is to me, every appointment just roasting the hell outta me. Anyway best nail artist around just saying. Thankful for google algorithm putting her at the top of my searches back in 2020, icon.